business pro hosting
We are currently offering promotional rates on our Business Pro hosting plans. The rates below are our standard rates. For details, see our Hosting page. If you have any questions about our hosting accounts or servers, please Contact us.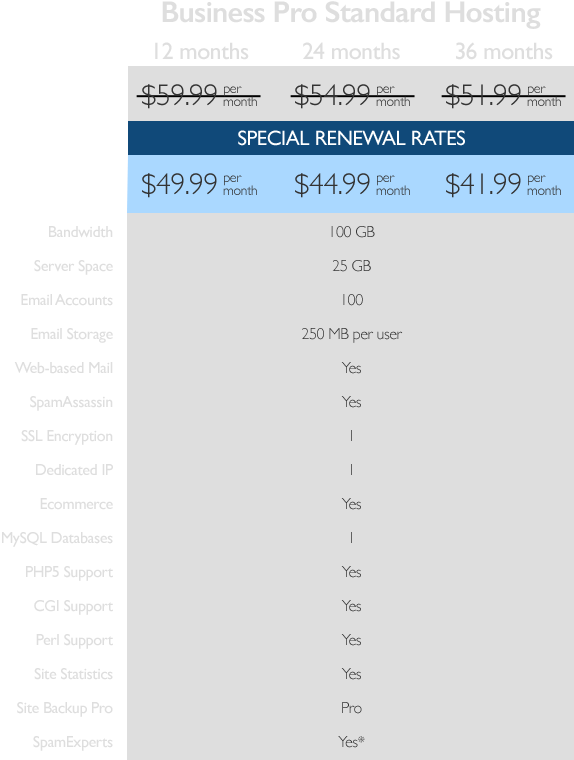 The Business Pro plan is available in 12-month, 24-month and 36-month terms. Payment is due at the beginning of the term. Early cancellation fees apply. After the promotional term has expired, the account will renew at the standard rates. For information on the promotional rates, see our Hosting page for more information.
*Because ecommerce sites are hosted with a different provider, the SpamExperts service is not available with Business Pro ECommerce sites.